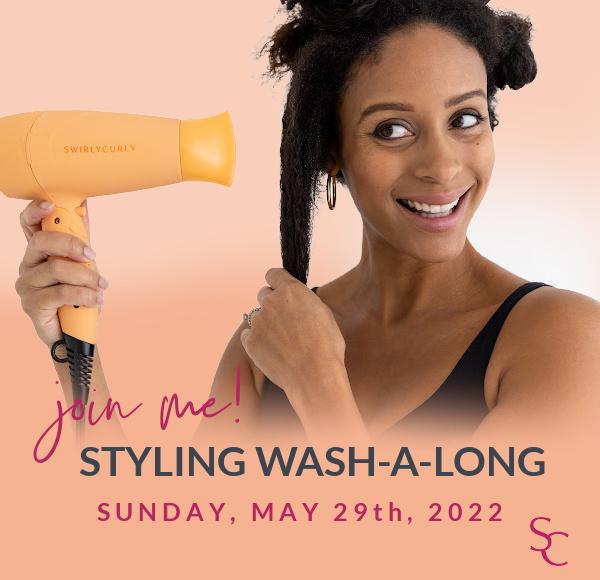 STYLING WASH-A-LONG!
Hey, Curlfriend! Let's style our hair together, using the "Wash 'n Dry" method!
I'm gonna show you how to use your CurlDefiner Natural Hair Dryer to get less shrinkage, less frizz, and MORE curl definition.
The hair dryer will be back in stock on Thursday, May 26th!
Styling Wash-A-Long: How To Reduce Frizz and Define Curls with the Wash 'n Dry Method
SUNDAY 
May 29, 2022 at
 12 PM PST / 3 PM EST!
To attend, enter your email and cell phone number above,then hit the "Sign Me Up" button now!