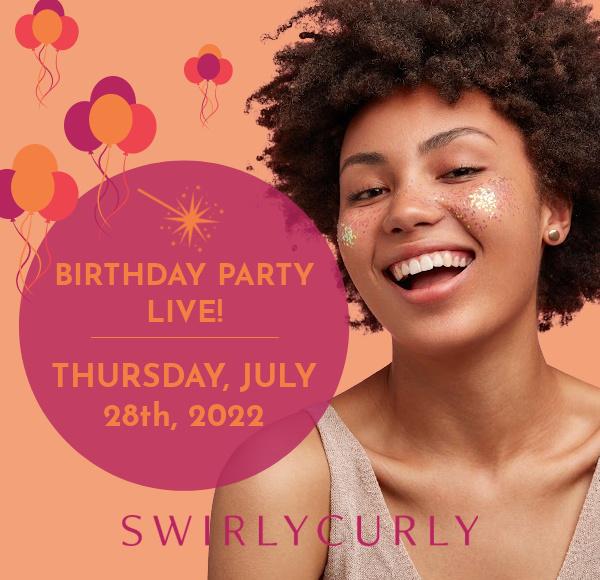 SWIRLYCURLY BIRTHDAY PARTY LIVESTREAM!
Hey, Curlfriend! It's SwirlyCurly's 8th Birthday!
To celebrate, we're having a party, LIVE! 
During the livestream, we'll show you FIVE Hairstyles you can do with your Snappee Hair Ties!
We'll also giveaway a Snappee Five-Pack to one lucky winner!🎉
THURSDAY 
JULY 28th, 2022 at
 12 PM PST / 3 PM EST!
To attend, enter your email and cell phone number, and hit the "Sign Me Up" button now!