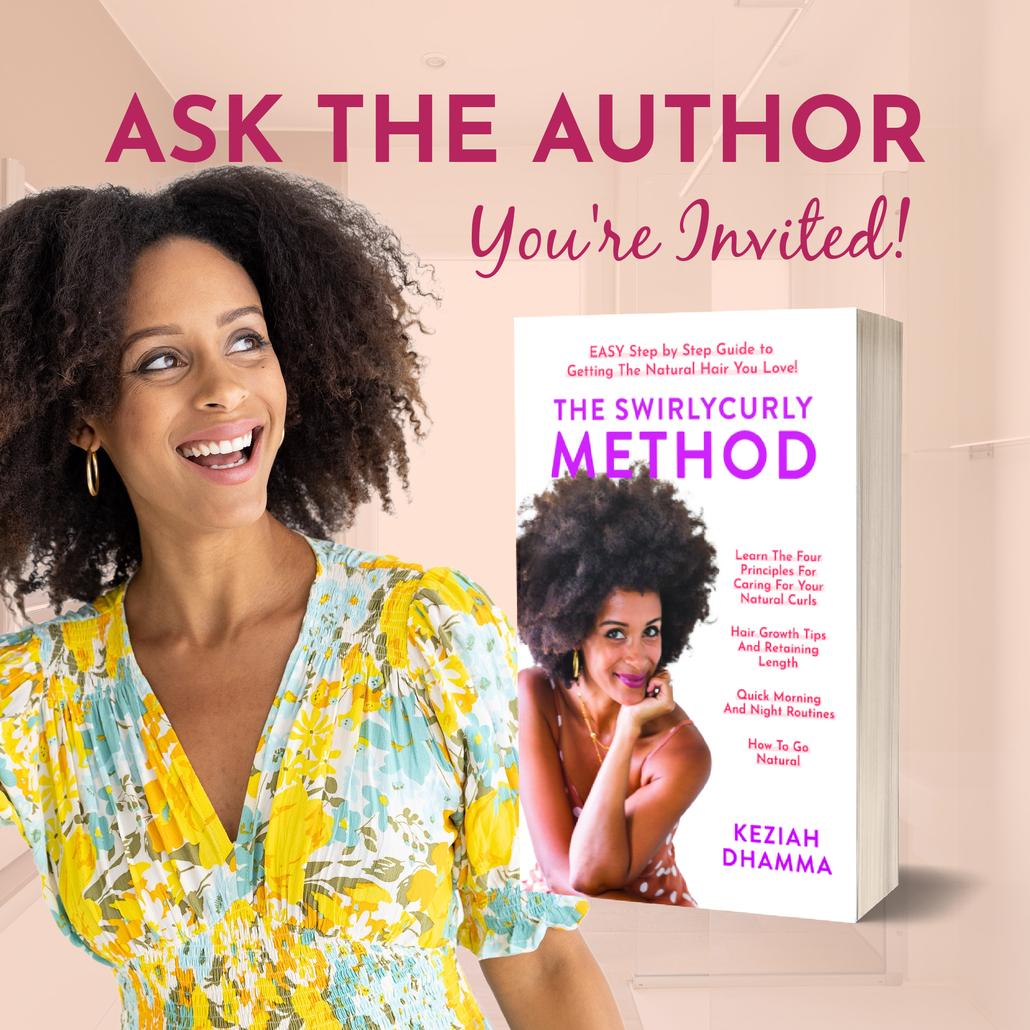 LET'S CELEBRATE!
Hey, Curlfriend! The NEW SwirlyCurly Method book hits shelves Thursday, June 9th!
Want to come to the book launch party?
I'll be discussing the book and answering YOUR questions during the celebration!
You'll also get a link where you can get the book for FREE!
THIS THURSDAY 
June 9th, 2022 at
 11 AM PST / 2 PM EST!
Don't miss it! To attend, enter your email and cell phone number, and hit the "Sign Me Up" button now!